Capture Data

Capturing data begins it all. Without data, there can't be real-time control or any kind of process improvement. With it, processes become understandable and new realms of stability and profitability can be attained.
WinSPC solves all the challenges associated with capturing data. It captures virtually any type of data from nearly any source and it does so with a powerful simplicity.
Virtually Any Type of Data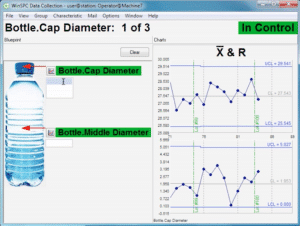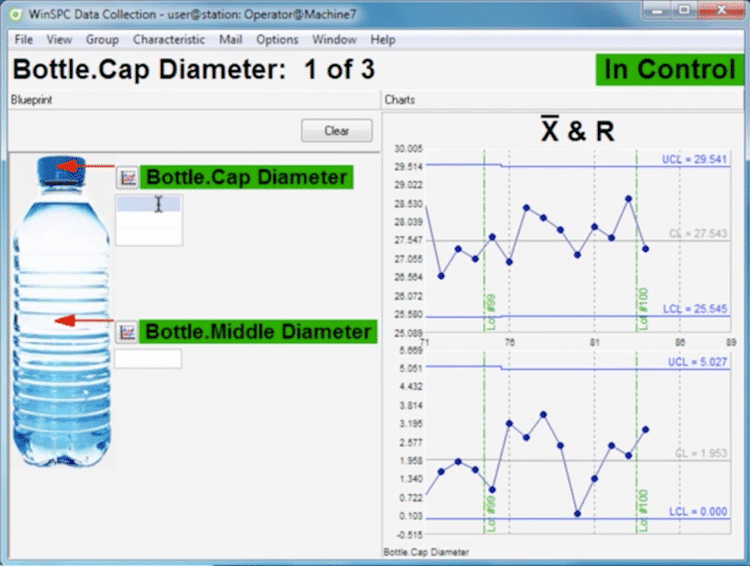 Quality measurements such as product dimensions, weights, and functional tests
Process parameters such as machine performance and environmental data
Attribute checks such as visual inspections and defects
And traceability details in the form of tags such as lot number, shift, or machine
From Nearly Any Source
Local serial devices such as micrometers, calipers, scales, tensile testers, hardness testers, keyboards and other gauges via USB or RS232
Networked or wireless devices using OPC, IP or Bluetooth SPP protocols
Intelligent machines such as PLCs, CMMs, vision systems, and optical comparators
Business systems such as ERP, MES, LIMS, APC, HMI, and SCADA
Existing data such as ODBC databases, Microsoft Excel or structured text files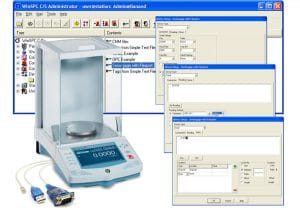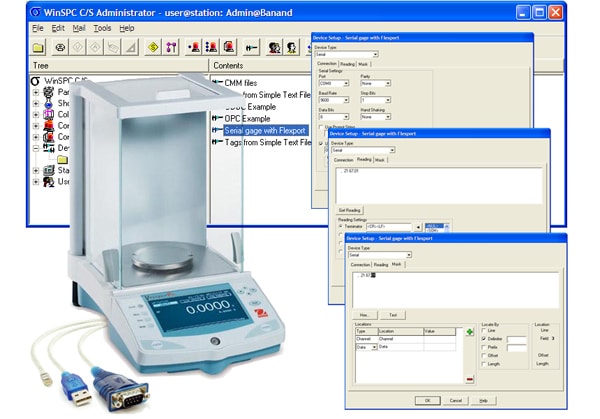 WinSPC can prompt these sources at specific time intervals for automated collection and is fully capable of bi-directional communication, supporting closed-loop control.
See our gage interface hardware.
Powerful Simplicity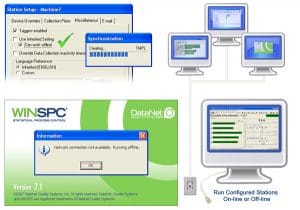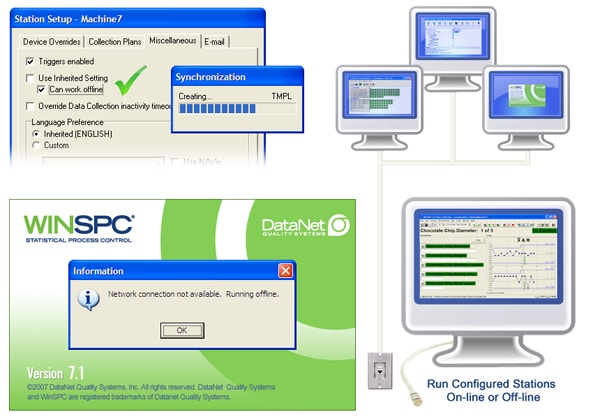 Setting up WinSPC to capture data is a fast operation, regardless of whether that data will be manually entered using a keyboard or received from an external source. Shop floor personnel learn the primary window used to capture data, called the Data Collection window, in minutes and everything on that window is security controlled. As needed, WinSPC administrators can even rearrange that window's elements to suit specific process requirements or user preferences. Finally, to keep production going in the event of a network outage, administrators can enable WinSPC to capture data offline and upload it to the main WinSPC database when network communication is restored.
For more information, watch the Capturing Data and Generating Alarms video or any of the three Setting Up to Capture Data videos. If you have a CMM, you may consider connecting it to an SPC system. This whitepaper contains more information on CMMs and SPC software.