December 5, 2012
In this video, you'll see how to monitor a production facility using WinSPC. You'll manage SPC rule violations across a plant and solve a production problem using WinSPC's real-time Plant Monitor.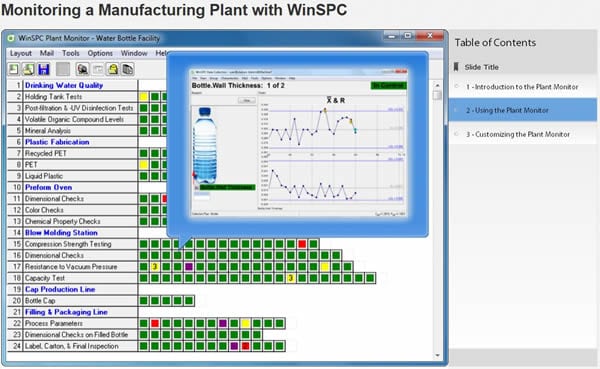 About DataNet Quality Systems
DataNet Quality Systems empowers manufacturers to improve products, processes, and profitability through real-time statistical software solutions. The company's vision is to deliver trusted and capable technology solutions that allow manufacturers to create the highest quality product for the lowest possible cost. DataNet's flagship product, WinSPC, provides statistical decision-making at the point of production and delivers real-time, actionable information to where it is needed most. With over 2500 customers worldwide and distributors across the globe, DataNet is dedicated to delivering a high level of customer service and support, shop-floor expertise, and training in the areas of Continuous Improvement, Six Sigma, and Lean Manufacturing services.