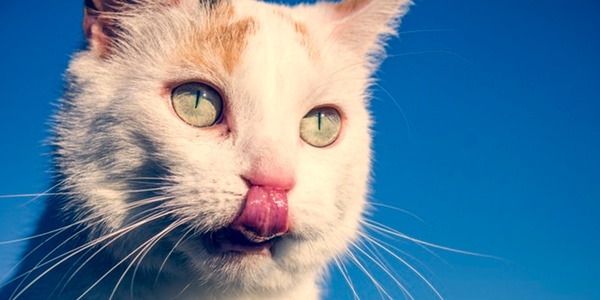 July 9, 1998
North America's largest pet food producer reported that it used WinSPC to establish precise package content volume control, and found WinSPC implementation to be simple.
Background
"The amount the company saved with WinSPC by controlling amounts as small as a teaspoon raised some eyebrows. Profit margins can be measured in very small amounts in a large scale manufacturing setting."
–Steve Huey
Process Manager
Ralston Golden Products Div.
Nestle Purina PetCare® [NYSE: RAL] is North America's largest pet food and supplies producer with $2.7 billion in 2010 sales. Purina's Golden Products division produces cat and dog litter under the Tidy Cat and Secondnature brands. The Golden Products division has achieved significant benefits using WinSPC.

Challenge
Purina's Golden Products division continuously strives to provide its customers with optimum value as well as company stakeholders with maximum return. A major key to succeeding in this challenge is precise control over individual package volumes.
Foremost is to ensure packages are consistently filled to specification. But even a slight amount of overfilling in individual packages can add up quickly to negatively affect the bottom line when dealing in millions of packages produced in multiple plants annually.
Implementation
In 1998 the Golden Products division moved to refine its volume control even more in the packaging process by implementing real-time control through WinSPC. Golden Products chose WinSPC for the following reasons:
WinSPC provides automatic data collection and analysis
WinSPC provides real-time closed-loop feed back
WinSPC is technically advanced and scalable to meet current and future IT department requirements
WinSPC has an easy-to-use interface
Results
Through WinSPC's automatic data collection, real-time analysis, and capability studies, Golden Products was able to achieve a substantial cost savings by being able to more precisely control package volume.
Benefits
Purina's Golden Products division is maintaining high quality standards and profitability. Golden Products specifically cited the following benefits achieved with WinSPC:
Established precise package content volume control
Easily implemented WinSPC at two new plants
About DataNet Quality Systems
DataNet Quality Systems empowers manufacturers to improve products, processes, and profitability through real-time statistical software solutions. The company's vision is to deliver trusted and capable technology solutions that allow manufacturers to create the highest quality product for the lowest possible cost. DataNet's flagship product, WinSPC, provides statistical decision-making at the point of production and delivers real-time, actionable information to where it is needed most. With over 2500 customers worldwide and distributors across the globe, DataNet is dedicated to delivering a high level of customer service and support, shop-floor expertise, and training in the areas of Continuous Improvement, Six Sigma, and Lean Manufacturing services.