With a few clicks of the mouse, you can set up WinSPC to generate reports at scheduled intervals that meet key Quality needs.
WinSPC is designed to generate reports quickly and easily.
Using the Administrator window, all you need to do, is right-click an item that contains data, mouseover Preview, and select a report template.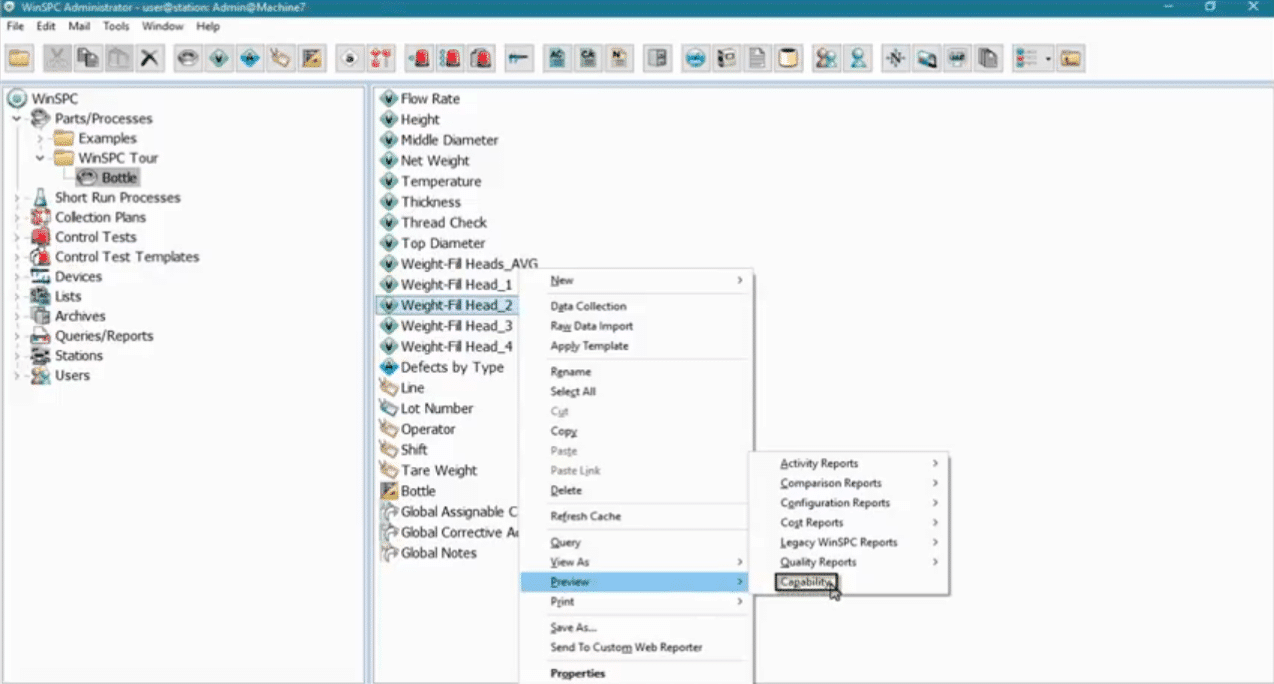 WinSPC Means Lower Costs and Higher Quality
WinSPC is software to help manufacturers create the highest quality product for the lowest possible cost. You can learn more here or try it free for 60 days.
Once a report is generated, right from within the preview window, you can save the report in PDF, HTML, and other formats, print the report, or send an email with a PDF version of the report attached.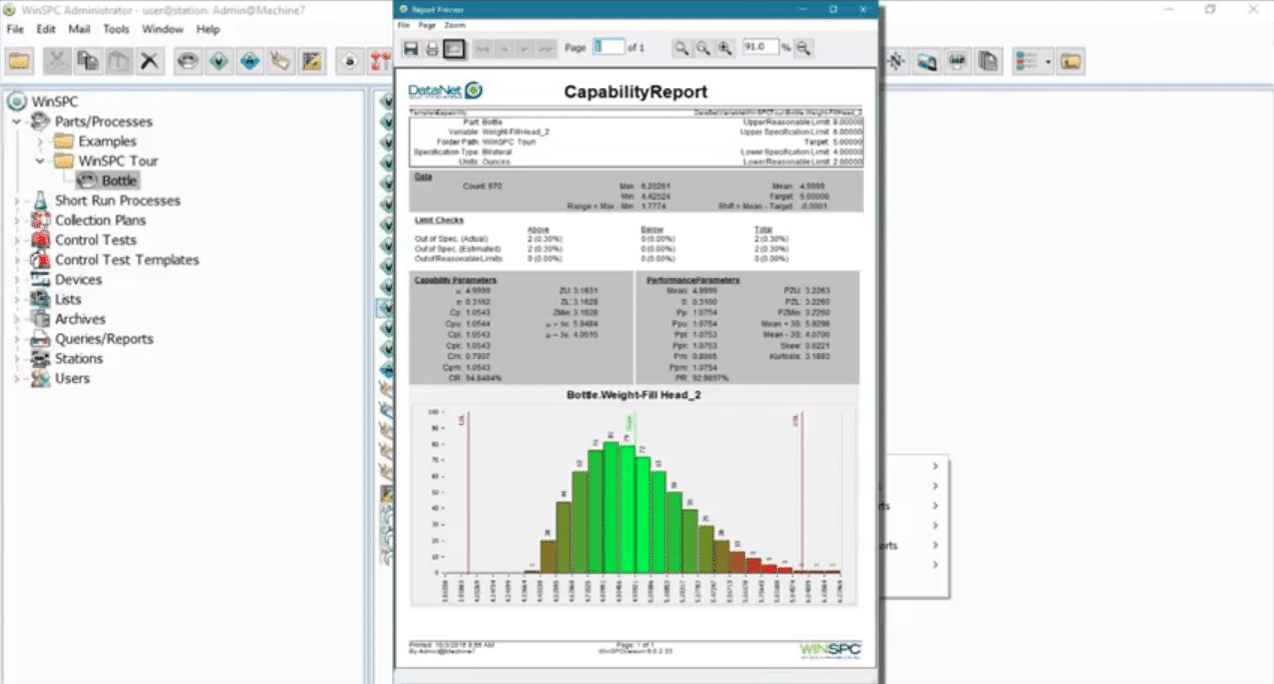 WinSPC comes with over ninety report templates. All professionally formatted and ready-to-use. There are:
• Activity templates that show subgroup by subgroup specifics, when data was last captured, and performance against specifications.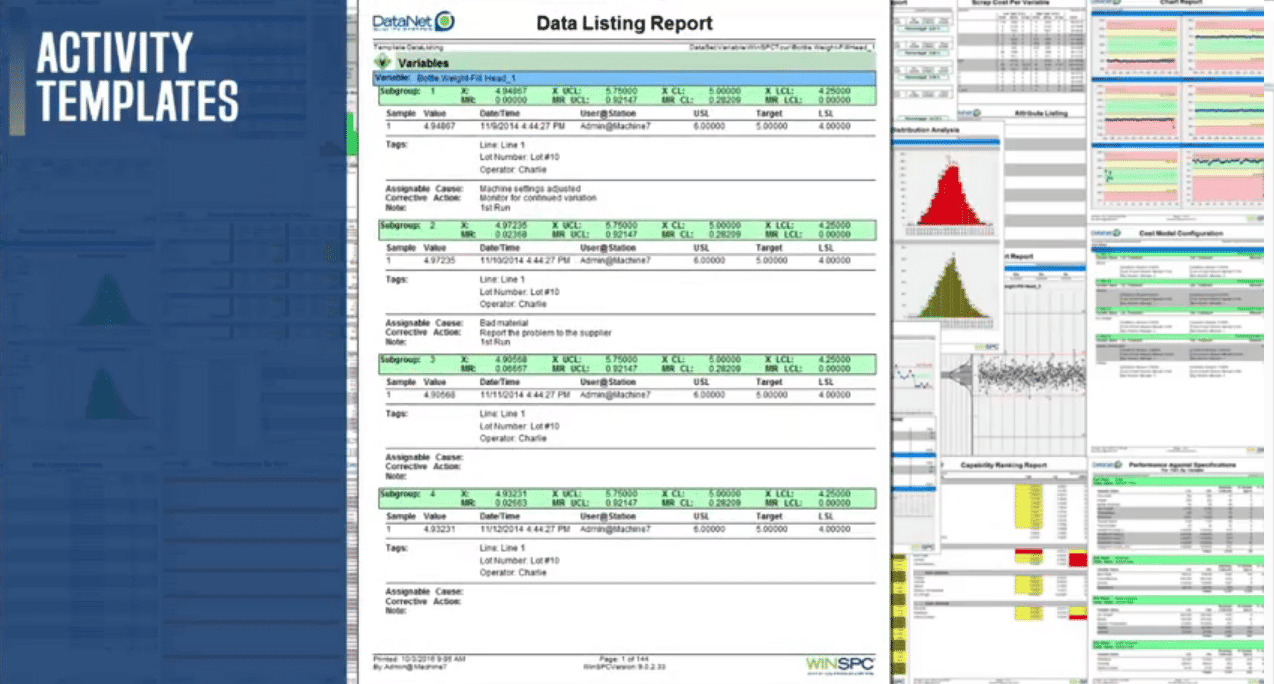 • Comparison templates that track continuous improvement over yearly, monthly, weekly, or daily timeframes.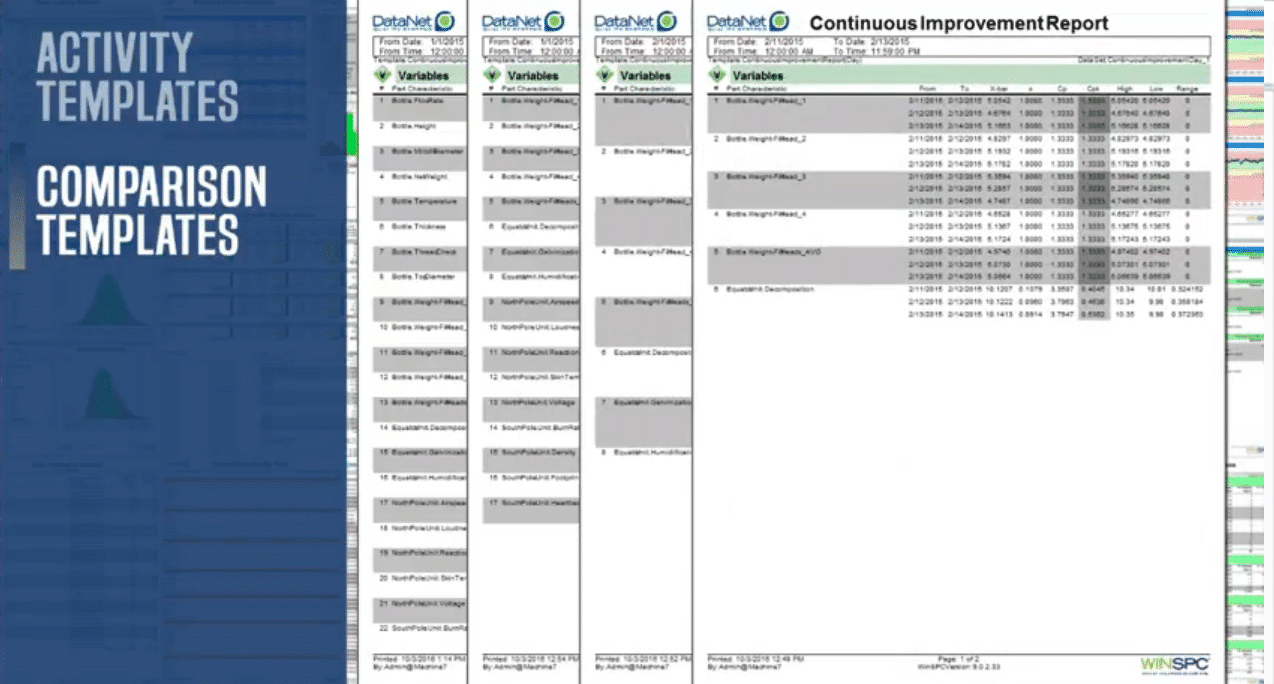 • Configuration templates that tell you everything you might want to know about how an item is configured.
---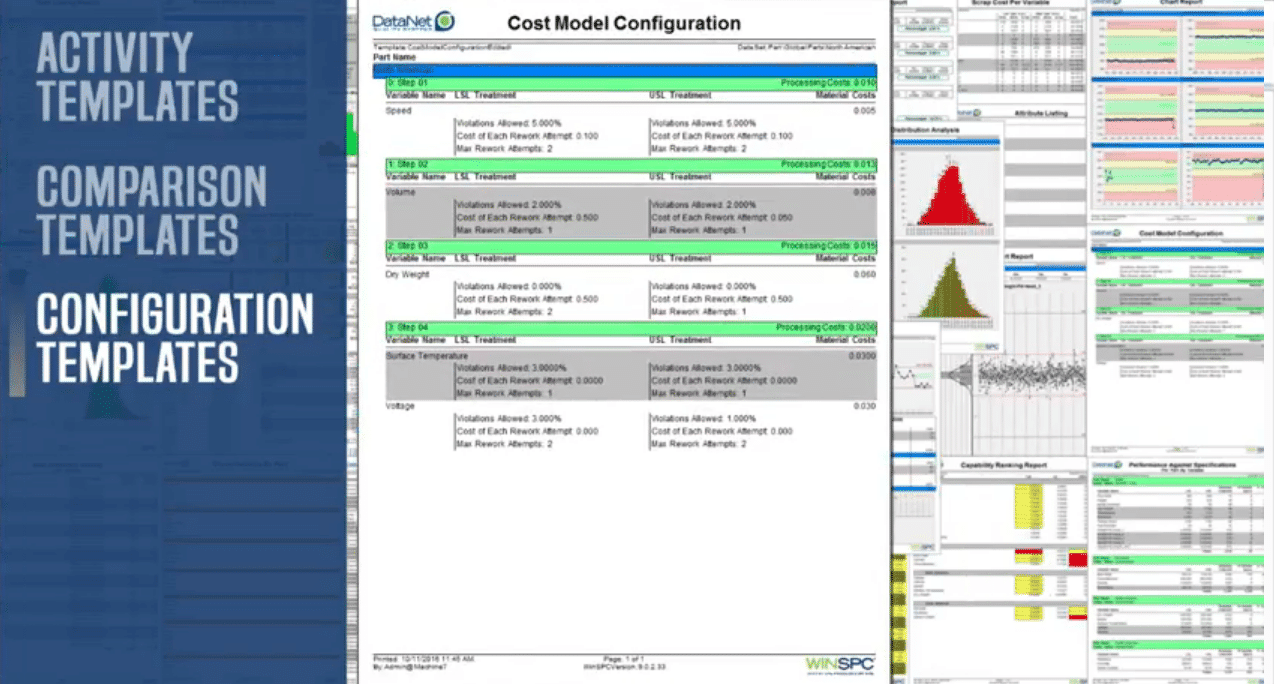 • Cost templates that quantify, potential savings from reducing variation, scrap costs, and process offset costs.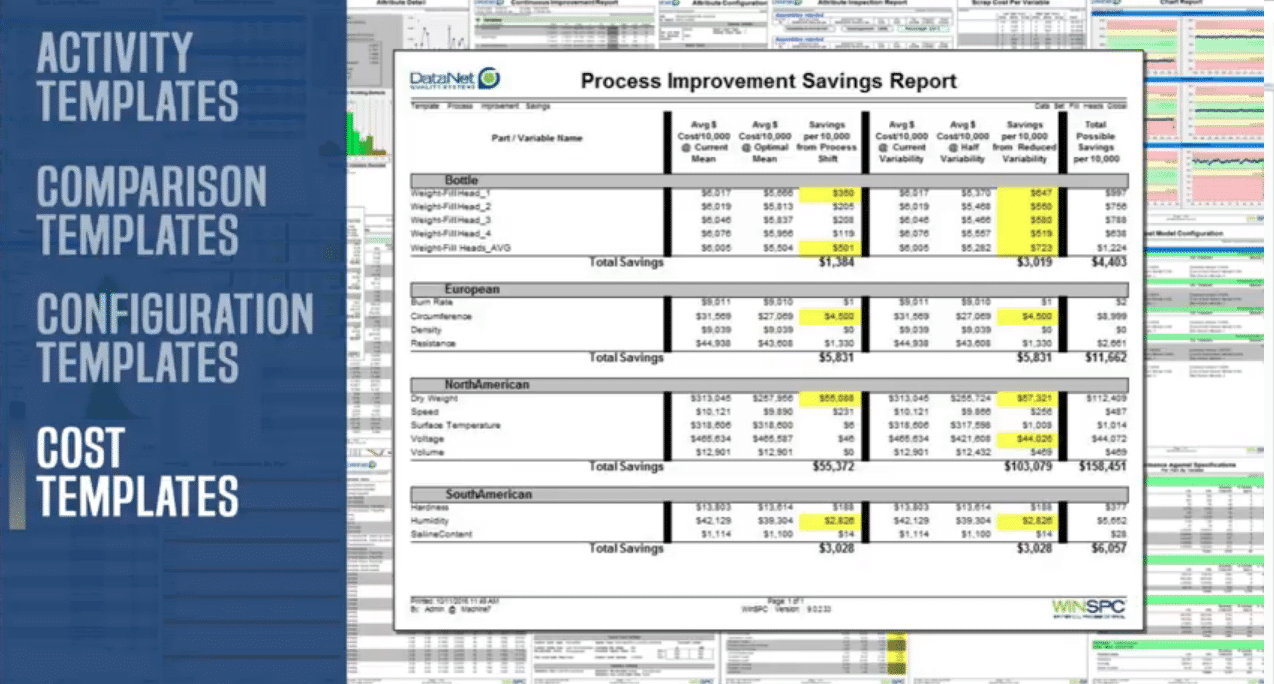 • And a wide assortment of Quality templates that provide immediate insight into performance, capability, and other vital measures.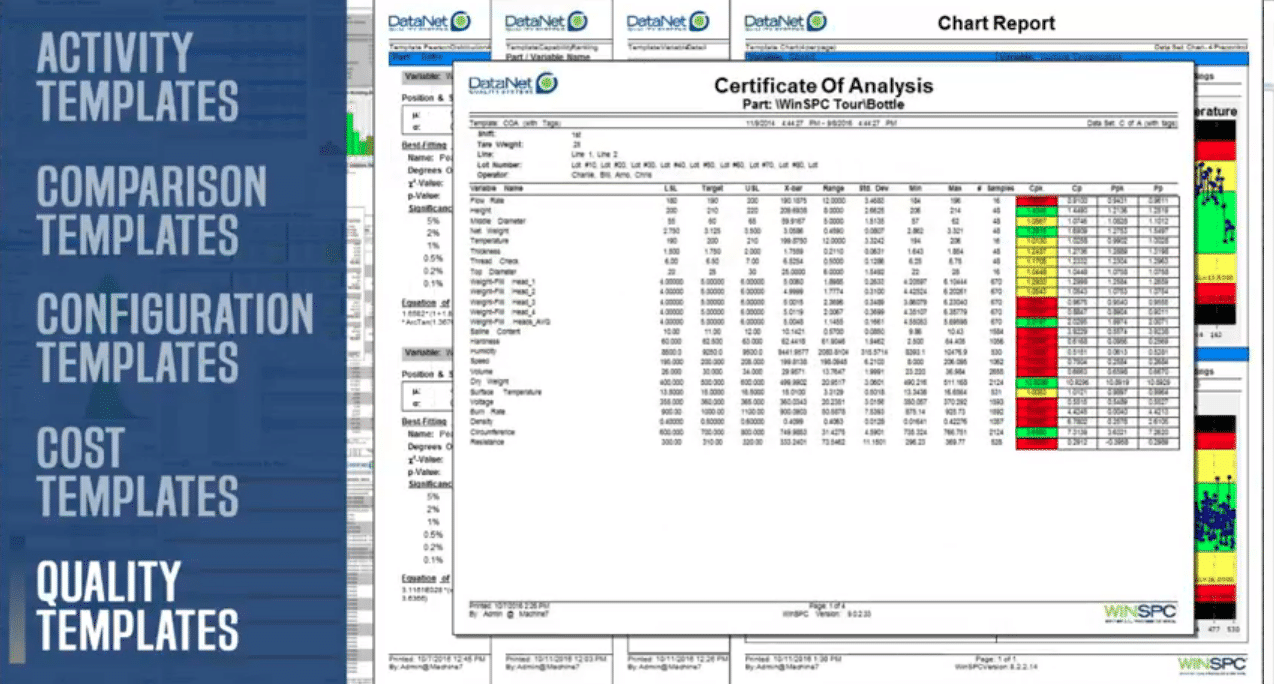 Each of these report templates can be modified using WinSPC's report designer. Or you can use the designer to create your own custom templates.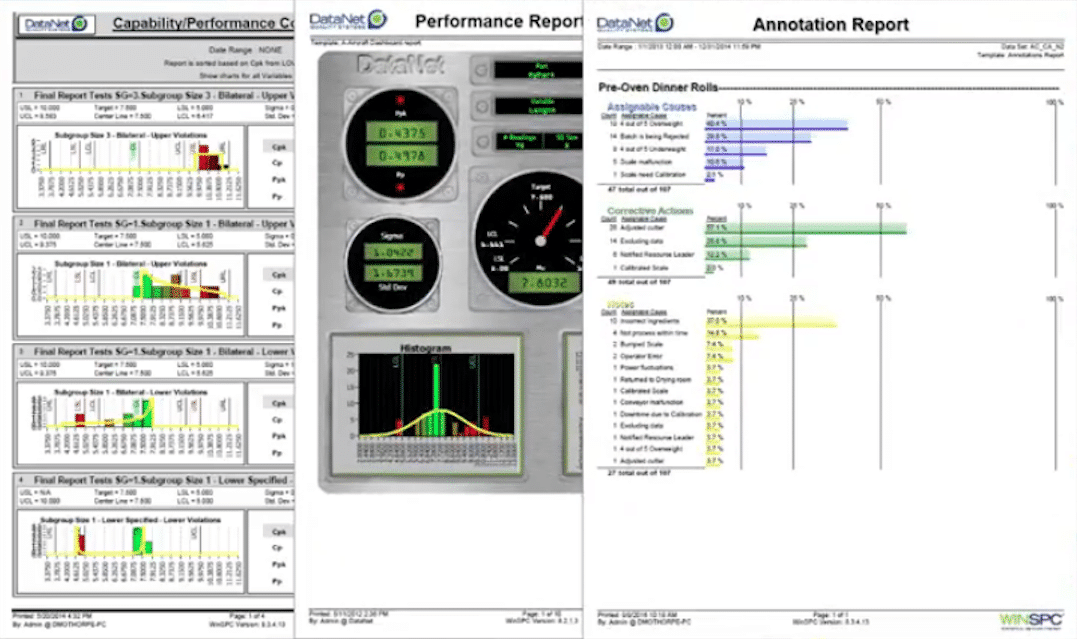 And, for added precision, WinSPC can prompt users who run reports to filter the data to be included. Users can be prompted to filter by date, statistic, tag, and a variety of other criteria.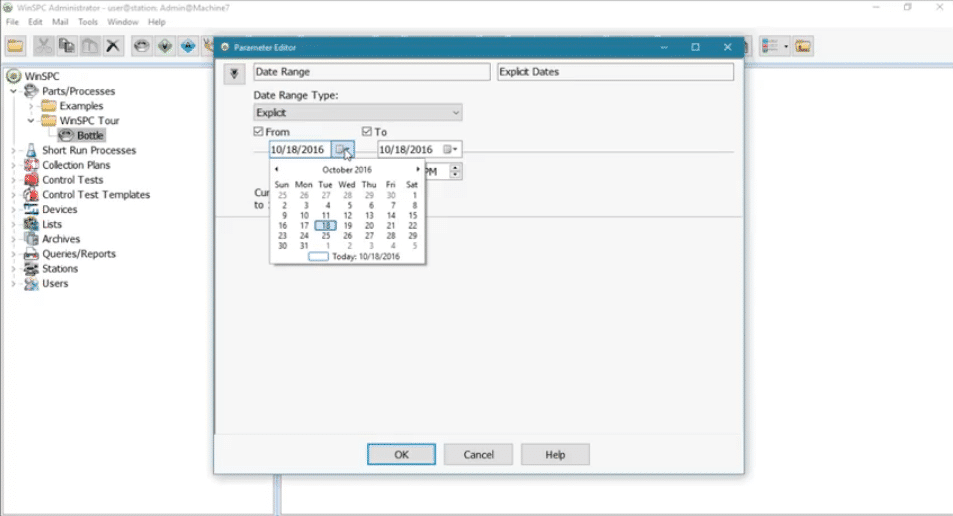 Thank you for reading.
About DataNet Quality Systems
DataNet Quality Systems empowers manufacturers to improve products, processes, and profitability through real-time statistical software solutions. The company's vision is to deliver trusted and capable technology solutions that allow manufacturers to create the highest quality product for the lowest possible cost. DataNet's flagship product, WinSPC, provides statistical decision-making at the point of production and delivers real-time, actionable information to where it is needed most. With over 2500 customers worldwide and distributors across the globe, DataNet is dedicated to delivering a high level of customer service and support, shop-floor expertise, and training in the areas of Continuous Improvement, Six Sigma, and Lean Manufacturing services.